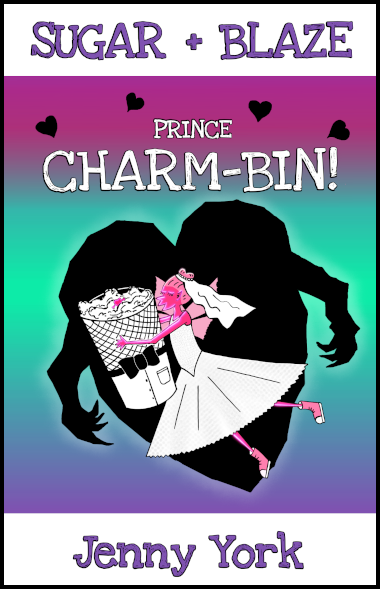 Prince Charm-Bin!
Sugar has a crush on a bin, the school cook is kissing a bush and all the teachers are acting crazy as evil love magic sweeps through the school.
Now, Jo and Hannah must face their biggest adventure yet to put things right!

With a very grumpy Cupid, some marriage obsessed teddies and a dangerous petal monster blocking their path, what could possibly go wrong?

If you'd like Jenny to visit your school, click here for more information!