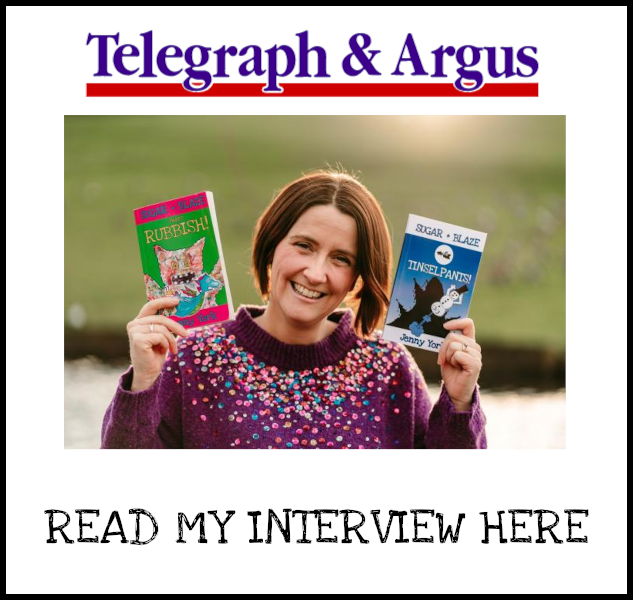 Hi there!
Hope you like the website. Here are a few facts about me:
1. I live in Yorkshire with my husband and 2 kids.
2. We have 2 guinea pigs called Gingerbread and Candyfloss.
3. When I'm not writing, Sugar, Blaze and I love to visit schools.

4. I used to be a teacher (and a Deputy Head) for 16 YEARS.

5. I write books because I want kids to laugh more and have day dreams about fabulous adventures… why not have one now.
6. I'm old (40 ish) but not very old when you consider that I plan to live to 120 and be the oldest person on Mars!
7. My illustrator is called Luke. I ask him not to draw Jo and Hannah because I want you to imagine them in your own way.
8. My favourite author is Rick Riordan.

9) Nine is my lucky number (and my birthday!) so this seems like a good place to stop.
If you'd like Jenny to visit your school, click here for more information!