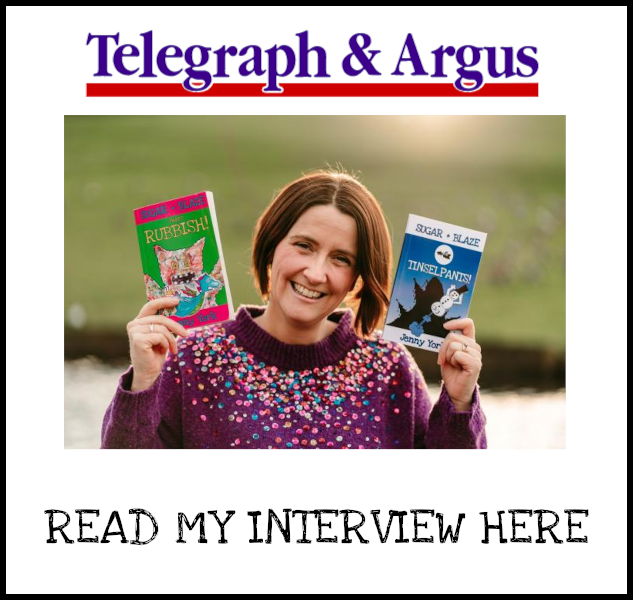 Hi there!
Hope you like the website. Here are a few facts about me:
1. I live in Yorkshire with my husband and 2 kids.
2. We don't have any real pets (which annoys my kids a lot) but we do have two imaginary dogs called Mr Scruffles and Wolfie.
3. I always write in the same chair. It's the comfiest IN THE WORLD. But when I'm not writing, Sugar, Blaze and I love to visit schools.

4. I used to be a teacher (and a Deputy Head) for 16 YEARS.

5. I write books because I want kids to laugh more and have day dreams about fabulous adventures… why not have one now.
6. I'm old (40 ish) but not very old when you consider that I plan to live to 120 and be the oldest person on Mars!
7. My illustrator is called Luke. He's nice. I almost NEVER let him draw Jo and Hannah because I want you to imagine them in your own way.
8. Sugar's skin changes colour because
a) too many fairies in stories are white which makes me cross and
b) my biggest dream is to see a World Book Day full of people dressing up as Sugar and demanding that their grown ups face paint their ENTIRE BODY.
9) Nine is my lucky number (and my birthday!) so this seems like a good place to stop.
If you'd like Jenny to visit your school, click here for more information!