Nuts! - Free ebook offer has expired.
Nuts was released on October 1st and the free ebook offer has ended.
It's now available on amazon as both paperback and Kindle from this link
https://amzn.to/3Co8GcR
More freebies will be coming soon…
Some Fun Pictures for Colouring: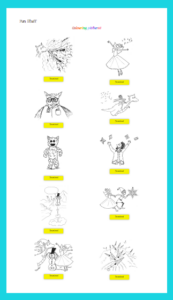 To find out about arranging an author visit, click here!